19 Works - Creations from Isolation
visual-arts exhibition
~ PAST EVENT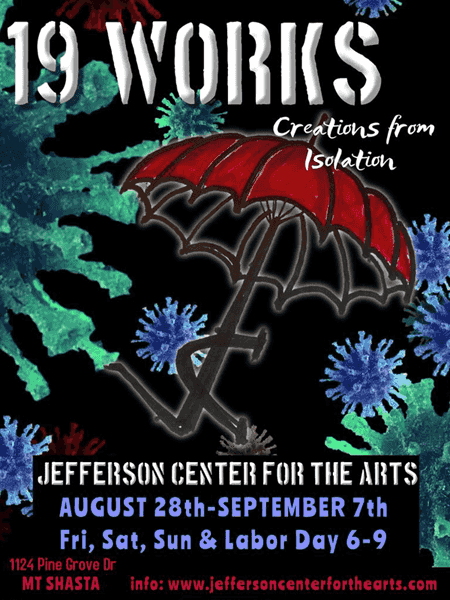 Friday, August 28, 2020 - Sunday, August 30, 2020
6 - 9 PM
Social distancing and mask wearing will be enforced at the show with a limited number of people admitted for viewing. Artists will have an opportunity to sell their work and share their stories with the public.
Although submissions are not necessarily Covid-19 related, they are preferred to have been created during lockdown and inspired from the present circumstances.

The JCA is proud to offer our community a safe place to explore the arts and spirit of one another.

We hope you'll join us!
19 works