Jefferson Center for the Arts (JCA)
Mount Shasta's Premier Nonprofit Educational Center for Music and the Performing Arts!
JCA is Mount Shasta's premier nonprofit arts education venue incorporating the natural beauty of the area for the purpose of improving social, economic and cultural assets.
The JCA is a regional hub for Live Music, Theatre and Visual Arts for local residents and tourists alike.
The gardens of the JCA are growing to host a permaculture learning center, arts playground and local nature trail.
Jefferson Center for the Arts is Mt Shasta's own community arts and culture center.
Upcoming events
Follow JCA and buy advanced tickets on
Humanitix
.
"100% of profits from booking fees go to funding education projects for the world's most disadvantaged children to close the global education gap."
Get involved!
We are excited to open our doors to live performances!



The JCA is a 501(c)(3) nonprofit organization which relies on community support to continue offering its art education programs and performances. Your donations are tax deductible.

Stay in the loop by signing up for our mailing list! We are booking new shows every week and want to share all of our exciting news with you!

Musicians, Visual Artists, Performers: send your submission

Locals: volunteer
Join our email list!
Join our list to keep posted on upcoming events you won't want to miss.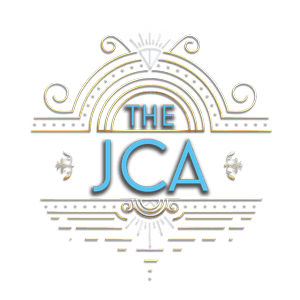 Subscribe to our mailing list to receive the latest events and updates from our team.

We respect your privacy and will not sell or share your personal information.

You can unsubscribe at any time by clicking the link in the footer of our emails.