Andy Gross –Stand Up Comic, Magician and Ventriloquist– ALL AGES
Andy Gross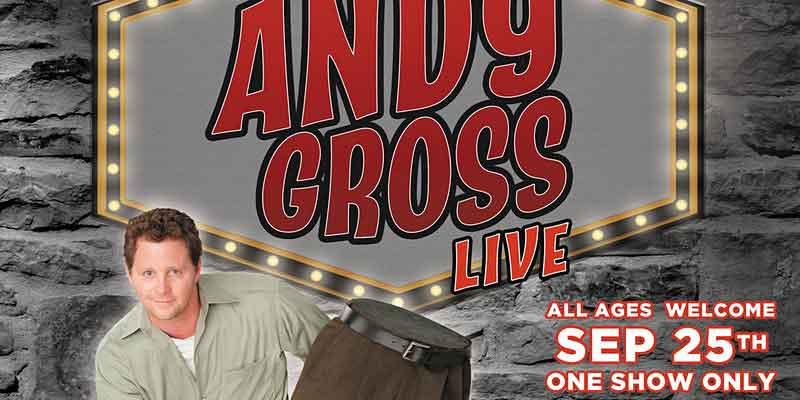 Saturday, September 25, 2021
7:30 PM
$30 at venue / $25 adv online →
Andy Gross is one of the hottest stand up comic, magician and ventriloquist working today as evidenced by his sold out shows and devoted following! He is considered one of the best by his peers in the entertainment industry and he will leave you spellbound. You may recognize him from his numerous TV appearances, including most recently The Ellen show and an NBC television special featuring his talents.
Andy Gross is a multi-talented entertainer that currently combines stand up comedy, magic and ventriloquism successfully together making him one of the most sought after corporate entertainers in the world. Audiences are absolutely unanimous in their praise of this amazing performer. His ad-libs during his stand-up are compared frequently to Don Rickles and Robin Williams. His voice throwing is amazing to hear and only a few people in the world can throw their voice, it is must hear to believe!

Andy's videos have over 100 Million views and counting on the internet! He performs over 150 shows a year at comedy clubs, Las Vegas, cruise ships, fortune 500 corporate events, colleges and performing arts theaters everywhere.