The Special Consensus
The Special Consensus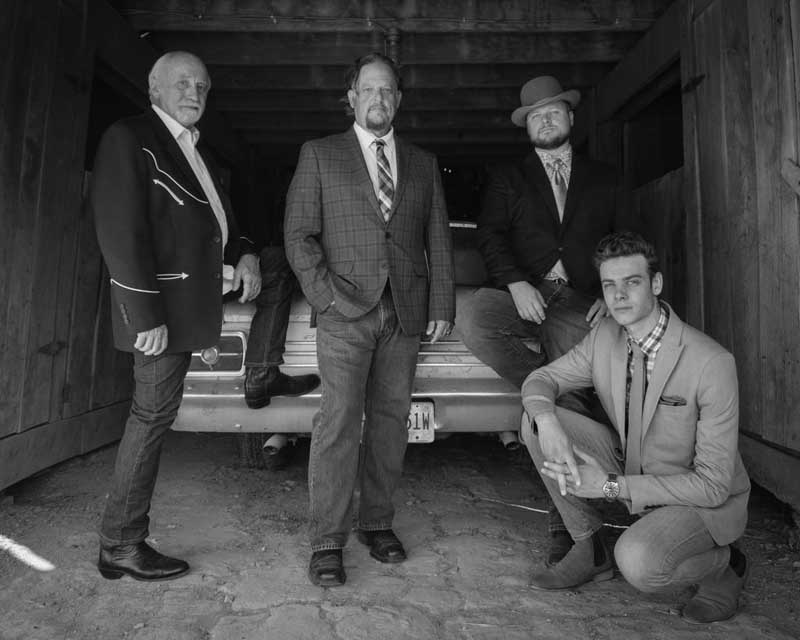 Sunday, February 23, 2020
7 - 10 PM
$20 at venue / $15 online →
2019 Grammy Award Nominee The Special Consensus promises a fun-filled evening of exceptional bluegrass music. Bring the family! The Special Consensus has been thrilling their bluegrass loving audiences for decades.
The Special Consensus is a bluegrass band that has achieved a contemporary sound in their four decades of performing, making their music a modern classic. Band leader and founder Greg Cahill is a recipient of the prestigious Distinguished Achievement Award from the International Bluegrass Music Association (IBMA) and Special Consensus has received five awards from the IBMA and two Grammy nominations.

Special Consensus' sound is grounded in a deep appreciation and understanding of bluegrass music; the infectious band sound reminds people of the past while utilizing the innovations of today. With the foundation of Greg's unique banjo playing style, Rick Faris (guitar), Nate Burie (mandolin), and Dan Eubanks (bass) effortlessly support each other and consistently maintain their bluegrass center whether they're playing a jazz-tinged instrumental or a song from their award-winning John Denver tribute album while consistently maintaining their bluegrass center. These four talented vocalists and instrumentalists follow their creative desires without straying too far from their roots.​

'Rivers and Roads', the band's 19th recording, was nominated for a 2019 Grammy, received five 2018 IBMA nominations, and was awarded Album of the Year. The tune "Squirrel Hunters" from that recording received the Instrumental Recorded Performance of the Year award.

The energetic Special C show features Rick's high, emotional singing and inspirational guitar playing and Nate's powerful voice and creative mandolin playing which provide the formidable counter to Greg's driving banjo and Dan's impressive bass playing that holds everything together and reflects his bluegrass, country and jazz performance experience. Their voices blend seamlessly.

International tours have brought the band to Canada, Europe, South America, Ireland and the United Kingdom. The band has appeared on National Public Radio, The Nashville Network, the Grand Ole Opry at the historic Ryman Auditorium in Nashville, Tennessee, and in concert with symphony orchestras nationwide.

Dedicated to preserving their craft as well as keeping it fresh, in 1984 Special Consensus initiated the Traditional American Music (TAM) Program, to introduce bluegrass music to students in schools across the country and in several foreign lands.

Special C's continued success is a testament to their adaptability and contemporary appeal. The band records for Compass Records and proudly celebrates its 45th anniversary in 2020.