Hattie and Joe Craven
Hattie and Joe Craven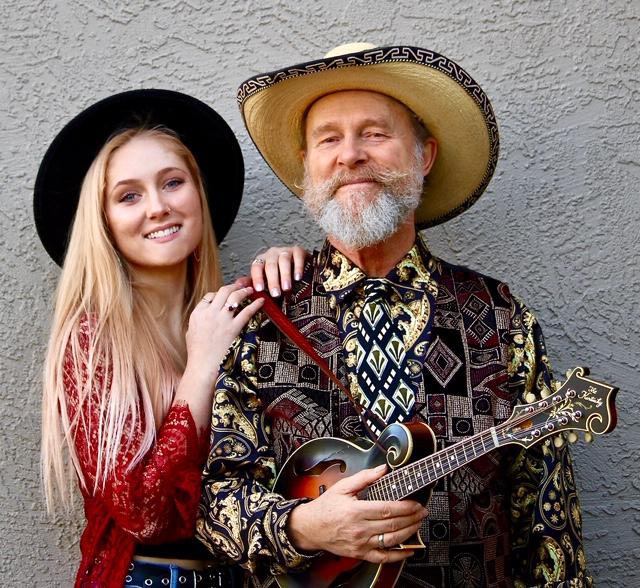 Sunday, February 16, 2020
6 - 9 PM
$20 at venue / $15 online / kids 12 & under $5
This father & daughter duo has performed together all over the world to standing ovations. With crazy instruments and a great musical prowess.
Enjoy a performance of rearranged pop songs for the folk tradition spanning the last 100 years with stunning young vocalist Hattie Craven supported by her father, award winning multi-instrumentalist Joe Craven. Their father/daughter team has created a celebration of music making by finding common ground between different generations with differing musical tastes and sensibilities. This show curated by a father and his daughter, awakening each other to new possibilities as they each bring their influences to a multi-generational table.

They have presented to school and library programs, house concerts, clubs, theaters and nationally known music festivals.

Hattie, in addition to being a seasoned actor in community theater, has built a reputation as one of the finest young, if not youngest, performers on the stages of the Strawberry Music Festival, California Worldfest, Kate Wolf Memorial Festival, Live Oak Music Festival and the Millpond Music Festival – all to standing ovations.

Joe is a creativity educator, former museum curator, camp director, poet/storyteller, fashion insultant, coast to coast music festival emcee (Millpond, Telluride Bluegrass & Delfest, to name a few) and recipient of the 2009 Folk Alliance Far-West Performer of the Year. He's made music with many folks –from Grateful Dead guitarist Jerry Garcia, David Lindley & harmonica wizard Howard Levy, to 7 years with banjo fusionist Alison Brown and 17 years with the mandolinist David Grisman.

Hattie's singing and sparkling presence to young hearted people of all ages on and off the stage, along with her father's good humor and instrumental prowess on a variety of conventional and odd ball instruments make for a captivating and memorable show.