Just Pure Laughs - A Family Friendly Comedy Night
comedy performance
~ PAST EVENT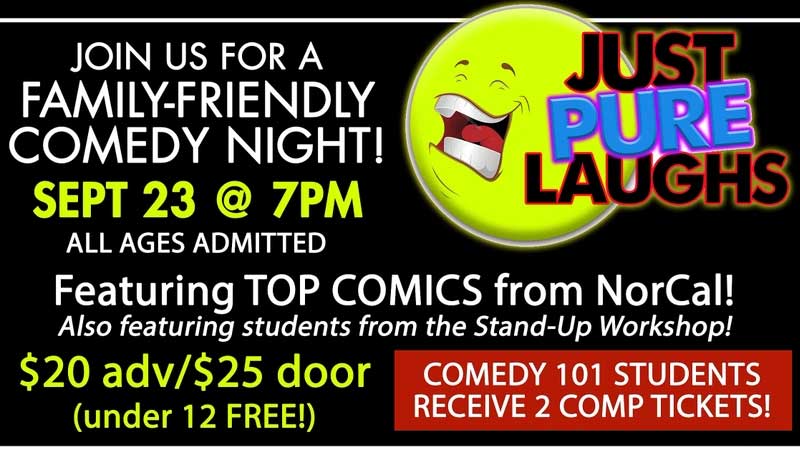 Saturday, September 23, 2023
7 - 9 PM
Join us for a family-friendly comdy night! Featuring TOP COMICS from NorCal! Also featuring students from the Stand-Up Workshop.
Just Pure Laughs
This is an evening of "classic" (family-friendly) comedy that will feature Redding-area comedians and new comics from our class earlier that day! All students from the class receive two complimentary tickets for the show! This will be a fun evening showcasing our brand-new comics as well as some veterans!
Dan McGowan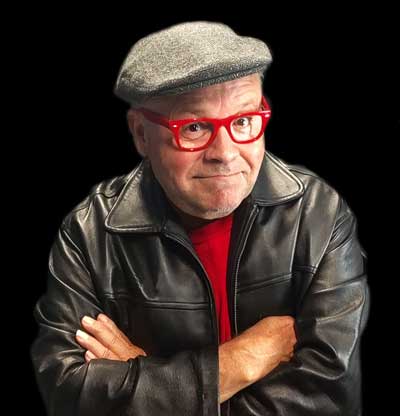 Dan McGowan has been a touring comedian for over 20 years, with experience in comedy clubs, cruise ships, corporate events, and more. Dan was the winner in the Branson Comedy Festival, has appeared on Last Comic Standing and other TV shows as well as a featured actor in many television commercials for McDonalds, Toyota, Benjamin-Moore Paints and others. Dan is based in Redding where he regularly performs and teaches comedy.
Comedy Night