JCA comedy night with Mike Betancourt
Mike Betancourt, Dustin Wood, Nick Meier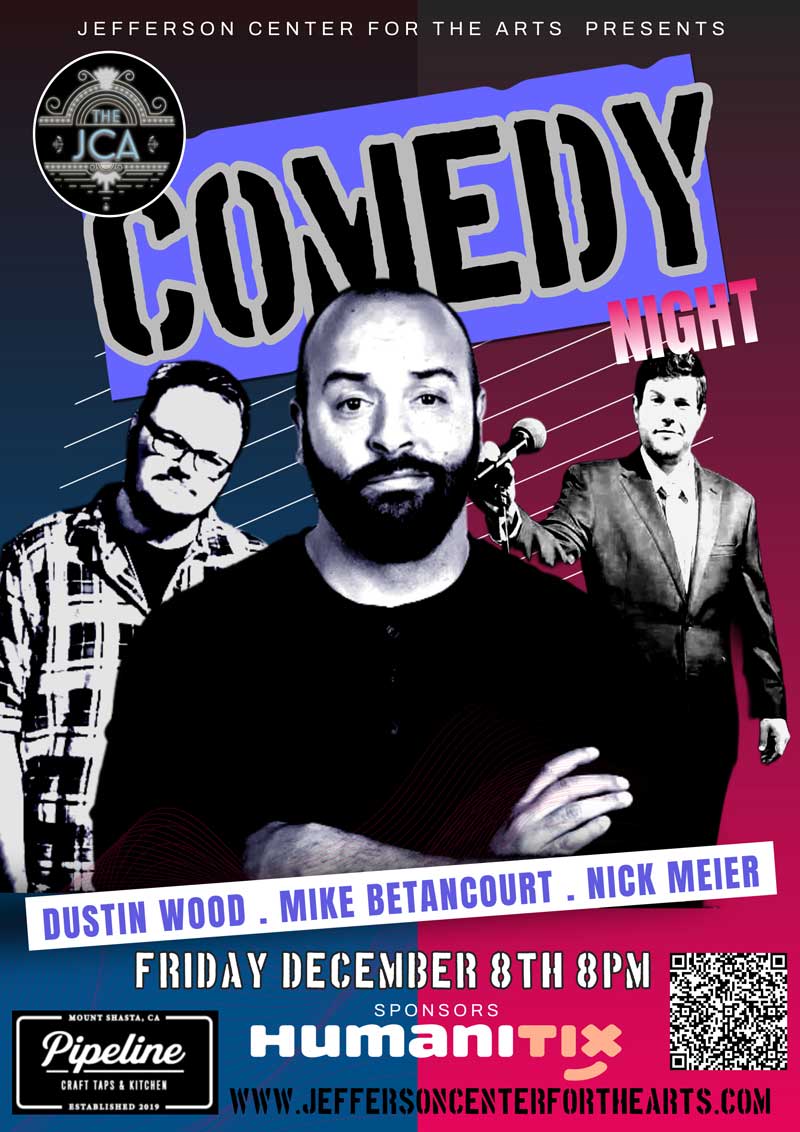 Friday, December 8, 2023
8 - 11 PM
The JCA is stoked to host this special celebrity comedy night with MIKE BETANCOURT!
Energetic. Animated. Outrageous. These are just a few of the words that describe multi-faceted performer and creator
Mike Betancourt
, the comedian, actor, writer and producer. As a comedian, Mike tears up stages all around the nation and creates new fans wherever he goes.
JCA Comedy Night will feature Dustin Wood and the evening will be hosted by "funnyman" Nick Meier.
Special guest TBA :)
Comedy Night