Comedy Night at the JCA
theater performance
~ PAST EVENT
Shannon Battle, Jen Jay, Nick Meier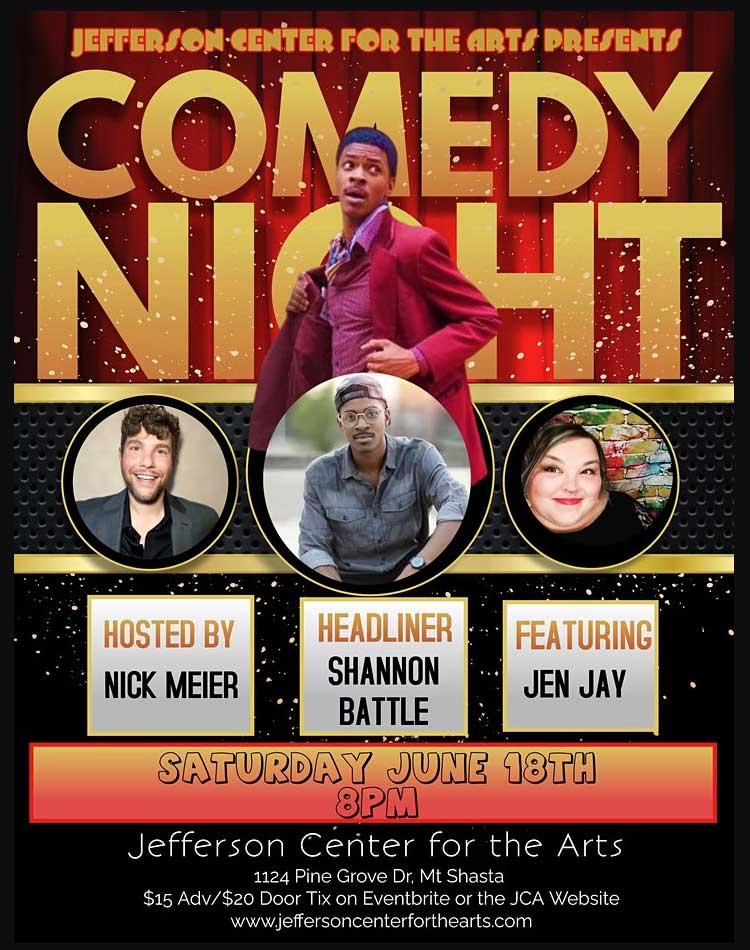 Saturday, June 18, 2022
8 PM
JCA Presents COMEDY NIGHT with headliner Shannon Battle. Featuring Jen Jay, Hosted by Nick Meier.
Three hilarious comics coming to Mt Shasta

Shannon "Funny" Battle

Jen Jay - 2nd place winner of Eugene, Oregons Funniest People 2021

Nick Meier - A sexually charged human sized hard-boiled egg of a comedian.
Comedy Night